In recent years, the transaction scale of China's cross-border e-commerce industry has been growing rapidly. However, for the e-commerce system, the biggest change from domestic business to cross-border business may be the payment process. Therefore, this article will take you to understand how overseas companies get into wechat cross-border payment. And how to build a WeChat mall online?

What is WeChat cross-border payments?
After the consumer makes the payment through WeChat on the overseas merchant 3 website/offline physical store, the payment will be immediately deducted from the consumption account by WeChat payment, and the foreign exchange purchase will be completed through the cooperative bank by WeChat payment, and the foreign currency payment will finally be settled to the overseas bank account of the overseas merchant.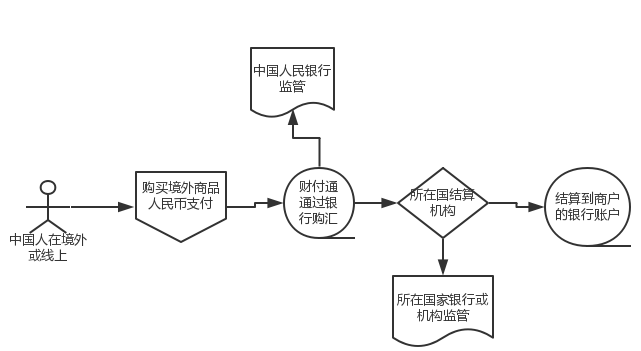 How can overseas companies access wechat Cross-border Payments?
Normally, domestic public accounts have self-service access to payment channels, but overseas public accounts do not support self-access for the time being, we need a third party to handle.
The cross-border payment can only be operated after the official account registration and authentication is completed. It will take about 2 weeks to apply for the cross-border payment. Because the need to access the corresponding cross-border payment providers, there is a certain fee, the fee for each region will be different.
For this, you can find a third-party service provider to help you register and authenticate the overseas public account, and then access the cross-border payment, such as Weishang Interactive.
Which platforms can apply for access to wechat cross-border payment?
Currently support WeChat official account mall, small program mall, APP, official website, H5, offline scan code.
Currently, the following 64 countries (regions) are supported for compliant access:
Asia
Hong Kong (China), macau (China), Taiwan (China), the united Arab emirates, Indonesia, Israel, Laos, Malaysia, the maldives, myanmar, Nepal, Cambodia, Singapore, Sri Lanka, kazakhstan, Korea, Turkey, Thailand, Vietnam, Pakistan, the Philippines, Japan, Mongolia
The European
Denmark, Finland, Iceland, Norway, UK, Sweden, Switzerland, Ireland, Russia, Bulgaria, Poland, Romania, Turkey, Austria, the Czech republic, Slovakia, Croatia, Germany, Hungary, France, the Netherlands, Belgium, Luxembourg, Greece, Italy, Malta, Portugal, Spain, Estonia, Serbia
In North America

USA, Canada

South America

Argentina, Brazil

Oceania

Australia, New Zealand

Africa

Egypt, Kenya, Morocco, South Africa, Mauritius

How to open WeChat online mall?
1. Login to WeChat public platform, apply for and register a WeChat public number (type is best service number);
2. Because the micro mall touches the payment problem, so to choose to open the payment way, there are WeChat payment, alipay, cash on delivery payment 3 ways. Note that WeChat payment and alipay have industry restrictions, and there are corresponding regulations on the transaction price. (Please inquire whether your region and industry can be opened for details)
3. We can help you build a mall system on the public account;
4, the development of the mall into the public number, and upload review.
5. After the approval, enter the management background, upload the products for sale to the mall, and match the marketing copy, pictures, videos, etc.
6, after the micro mall, began to carry out operations, need to plan activities regularly, according to the industry and product characteristics, select micro marketing methods.
Below to introduce a few WeChat online mall cases
CURIEL Fashion · Micro Mall
Project Profile:
Wechat interactive is CURIEL's customized WeChat official mall.

It aims to enable users to browse brand clothing information anytime and anywhere on WeChat, and purchase and place orders.

The public mall has greatly increased the monthly turnover of customers.

Main functions: product information display, complete online purchasing experience, online WeChat payment, etc.

2. Blackberry mobile Phone · Mobile Micro Mall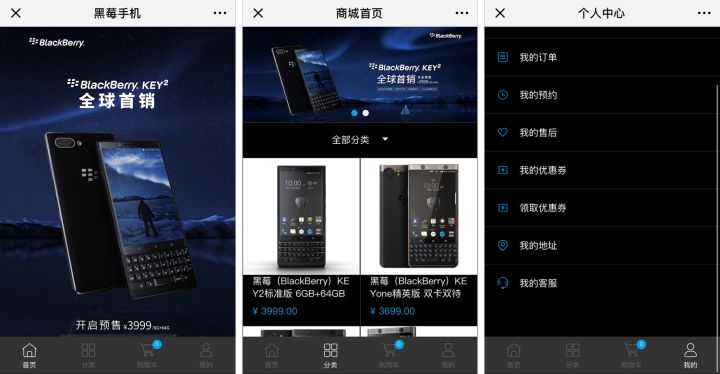 Project Profile:

Micro still interactive for blackberry mobile phone company customized development of WeChat official mall.

1. The home page:
Homepage of the first sale of products and the latest pre-sale and other marketing information to do static page display, under the "machine coupon", "accessories coupon" and other coupons to receive.
Static display of the latest products, the latest offers and other information.

2. Product classification:
Product classification, picture, price information.

3. Product Details Page:
The product details page contains the introduction of the product price, usage scenario and functions, etc. Meanwhile, the online payment function can be connected to directly pay and purchase on WeChat.
4. Shopping cart:
Displays product information that has been added to the shopping cart; Realize the online payment function to provide more convenient online shopping experience for users.
5. User Center:
View your personal information, shopping cart, my order, coupon, shipping address, message reminder, etc.
3. Dr. Jiang reading Classics · Live micro-class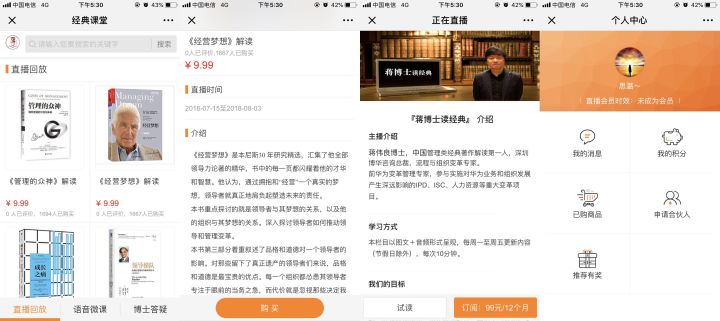 Project Profile:
This WeChat official account mall is customized and developed for the "Dr. Jiang reading classics" project.

It is designed to make it easy for users to read classics and buy courses anytime and anywhere on WeChat.

Customers use WeChat official mall to achieve online marketing, online payment and other functions, greatly enhancing the course sales.

Main functions: course broadcast, course playback, course details page introduction, partner income distribution, etc.

WeChat: vs20132021

E-mail: service@vsapp.cn