Small program mall can be said to be a very common marketing tool now, it can seamlessly connect to WeChat users, easily reach WeChat 1.2 billion user traffic.
But how do you make your own mini-mall without the technology, without the team, or even without too much money or time? Don't panic! Micro mall, find micro still, small program mall template for you to choose, you only need to move your finger, the product pictures and other information upload a key, you can start selling!

What are the advantages of merchants using small program mall templates directly?

1. Simple operation
Small program template is basically a foolproof operation, you do not need to know any code or design knowledge, very beginner friendly. The system is simple, so novice production efficiency will be high.

2. The price is lower than the cost of customized development, so it can be quickly put online
Unlike customizations, which can cost anywhere from a few to a few tens of thousands of dollars, template-like applets tend to cost a few thousand dollars. For example, micro still small program mall template, can save a lot of business costs.
3. Rich basic functions
At present, the common small program template has basically all the functions, such as commodity classification, comment management, logistics distribution, distribution system, membership system, various marketing tools, etc., which can meet the common functional requirements of ordinary merchants.
So how much is a set of applet mall templates? What features are available?
Let's take micro-still small program mall as an example, please first look at the page picture: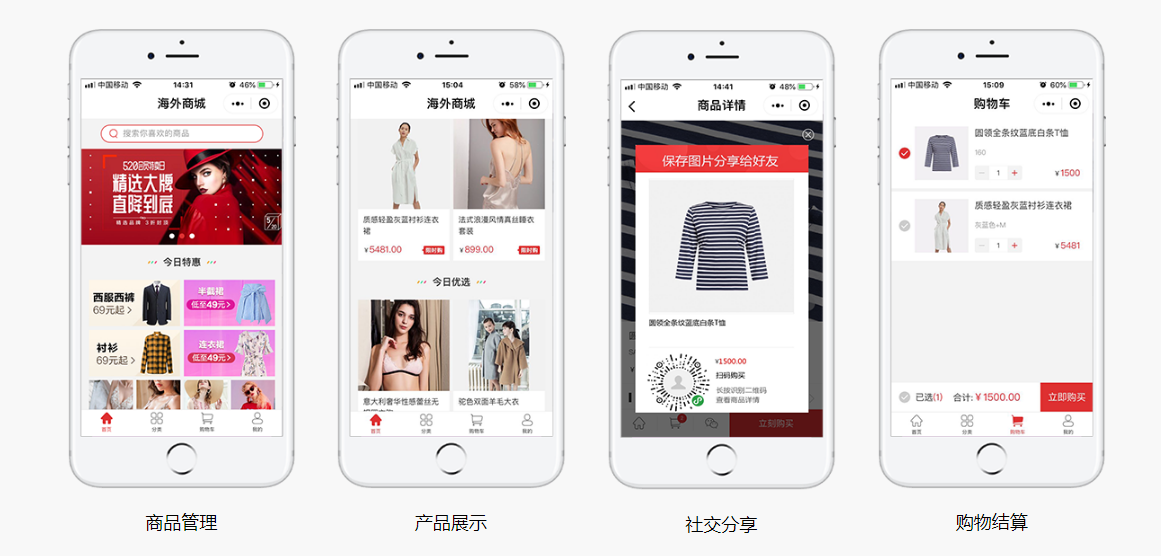 Above is a screenshot of micro WeChat small program mall, we can see that the functions are complete, can meet the needs of most industry enterprises to do online WeChat mall. It contains the following features: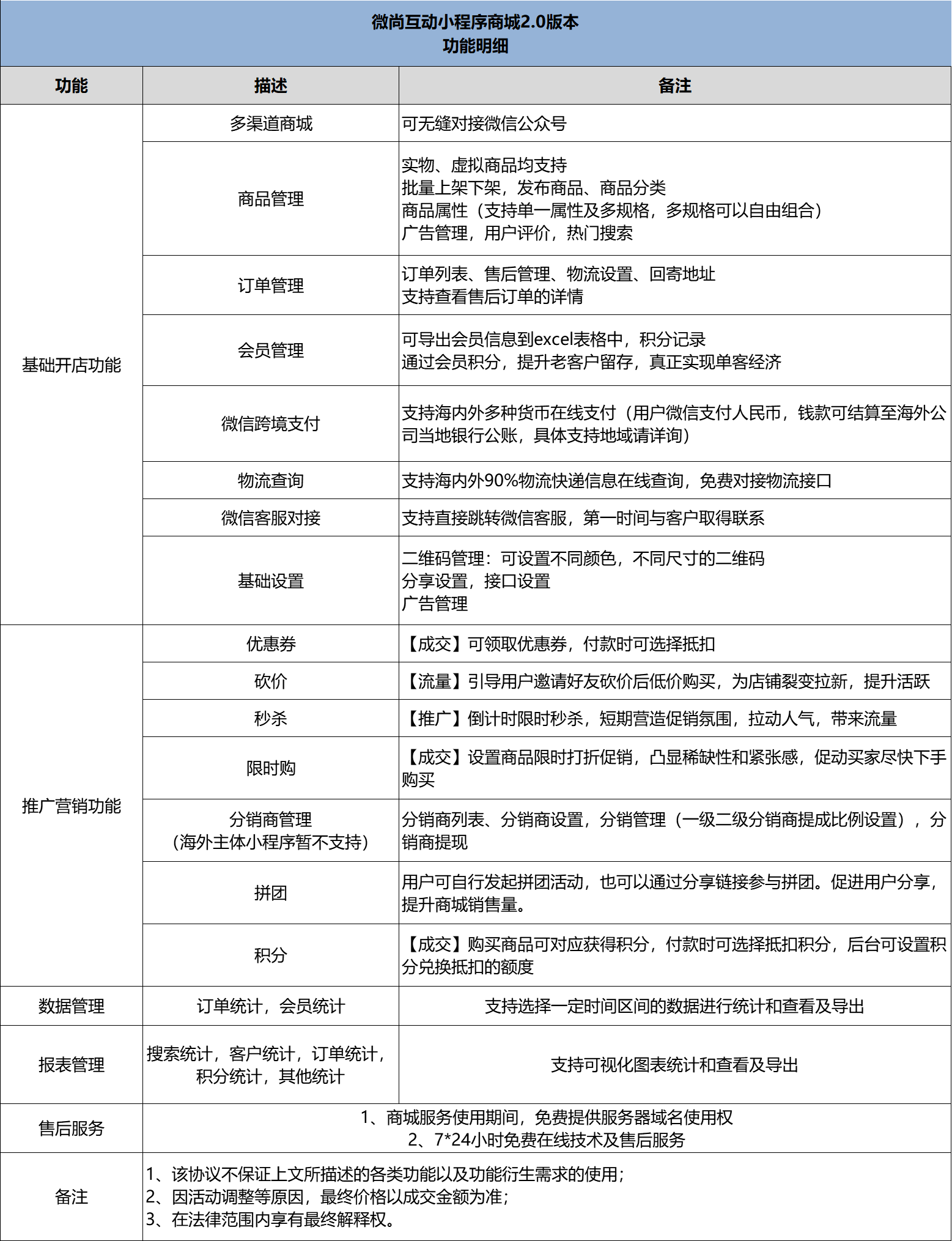 1. Coupons: Coupons are essential tools for mall marketing. Merchants can set up various coupon marketing activities according to the business characteristics of their malls.
2. Price bargaining: through WeChat price bargaining activity, merchants can let customers share shop links with their friends or circle of friends, so as to expand customer drainage and quickly accumulate new members.
3. Seckill: The seckill activity is a marketing activity to promote new products and improve the purchase rate. Merchants can combine the pre-warm-up measures to promote new products and activities, and guide customers to complete the ultra-low price shopping within a limited time. Compared with other marketing campaigns, it is more time-limited and has a more intense atmosphere, which creates a sense of excitement that not everyone can grab.
4. Distribution: With the rapid development of modern society, everything should be updated quickly, the pace of life is fast, and the inventory should be digested quickly. That means you have to sell things fast. So hiring a bunch of people to help you sell is definitely the best way. The distribution system can assist merchants to create a multi-layer WeChat marketing model of enterprise + fans + employees. Based on the communication of moments, it can easily turn thousands of fans into WeChat distributors, rapidly expand sales channels and enhance product popularity.
5, group: many people group, based on sharing and WeChat strong relationship chain, can quickly achieve the spread of goods and facilitate the order, merchants can not only expand sales channels, but also quickly into a single sell good goods!
6. Bonus points: Support merchants to conduct bonus points marketing to members. By setting the activity rules, it can achieve:
(1) Distribute gifts to reward users and improve user loyalty.
(2) Low price tie-in goods to effectively increase sales. Moreover, it complements the member points system, improves the closed loop of points, and improves the user's stickiness.
How much does such a mall system template cost?
On the normal market, a WeChat mall small program system template is generally around 5k, if the requirements are relatively high, customized development is a few w. And the mall template introduced above only needs 2999, you can easily try WeChat online mall to bring more revenue, link WeChat 1.2 billion users, move your finger to buy your products in WeChat.
WeChat: SZVS2013
E-mail: service@vsapp.cn